Dr. Eric Greenhalgh, DDS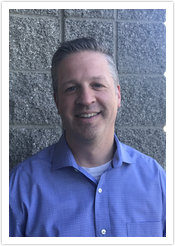 Dr. Eric Greenhalgh
Dr. Eric Greenhalgh earned his Doctorate of Dental Surgery degree from Case Western Reserve University in 2000, located in Cleveland, Ohio. Upon graduation Dr. Greenhalgh returned to the Pacific Northwest to begin his career under the tutelage of his father, Paul Greenhalgh, who had a successful practice in Kirkland for 37 years. In 2002, Dr. Greenhalgh began seeing dental clients in Sultan where he eventually purchased the dental practice and cared for the people of Sky Valley for 12 years. Dr. Greenhalgh has more than 17 years of experience treating the great people of Western Washington, and is enthusiastic to continue for many years to come.
Dr. Greenhalgh is able to care for all your general dentistry needs, helping you to continue or re-establish good oral health. His strength is helping you to understand your short and long term comprehensive dental health needs and expectations, as well as treating you to obtain those goals.
Dr. Greenhalgh is continually learning new technologies, methods and procedures to make your dental experience a positive one.
To those in need, Dr. Greenhalgh speaks spanish. He lived in Spain for a few years before attending dental school.
Dr. Greenhalgh will always treat you with respect and appreciation while here at Quil Ceda Happy Dental.
Dr. Greenhalgh grew up in Western Washington and is the proud father of four outstanding kids. He enjoys sports, restaurant hunting, music, movies and anything in the outdoors. He enjoys meeting new people, sharing stories and humor.